Login to the admin Panel.
Click Testimonial.
Click "Add New" at the top of the screen.
Enter a Title for the testimonial.   This will not be visible on the site, it just for organizational purposes in admin view.
Click the "Testimonial" checkbox in the "Categories" panel on the left.
Your site is not configured to display detailed testimonials at this time – just excerpts.    If you want functionality to display detailed testimonials – call Marty 618-531-4052.
Enter Name, company, optional web link, and excerpt as shown in the below screenshot.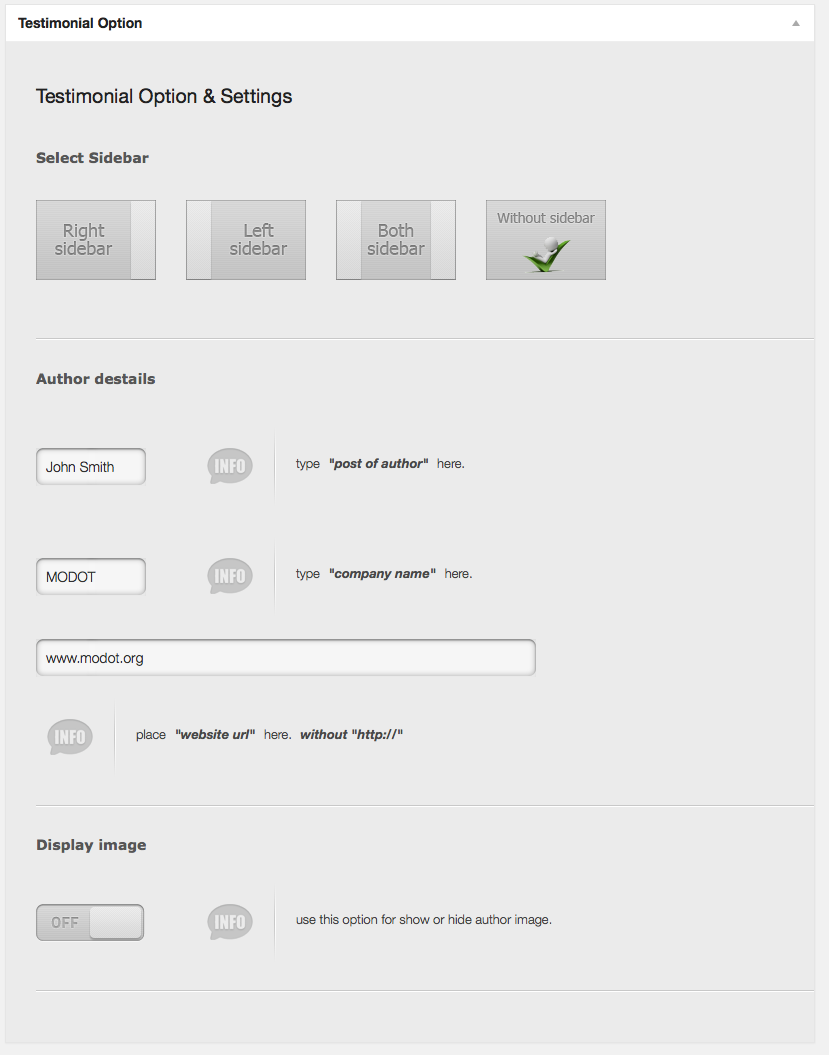 If you want to display an image (usually image of the author) – click the set featured image link to upload a headshot or use an existing image in your media library.
When complete, click the blue publish button.
---
← How do I add a new Testimonial?