This is actually done automatically for you just by creating a "client."     Everything you need to upload and share files with clients is in place by default when a new client is created.      Login as your client id to see the Hub Page which you are directed to upon client login.
Customizing the Hub Page
You may wish to customize the way a hub page looks for each client.      If so, click on HUB Pages.   Move your mouse over the page you wish to customize and choose "edit"
In the main editor, change the view to "Visual"
You will see some Introductory text followed by table with some codes in it.
Edit the Introductory text to suit your needs.
Note that each of the codes in the table represent a module on the client HUB page as shown below: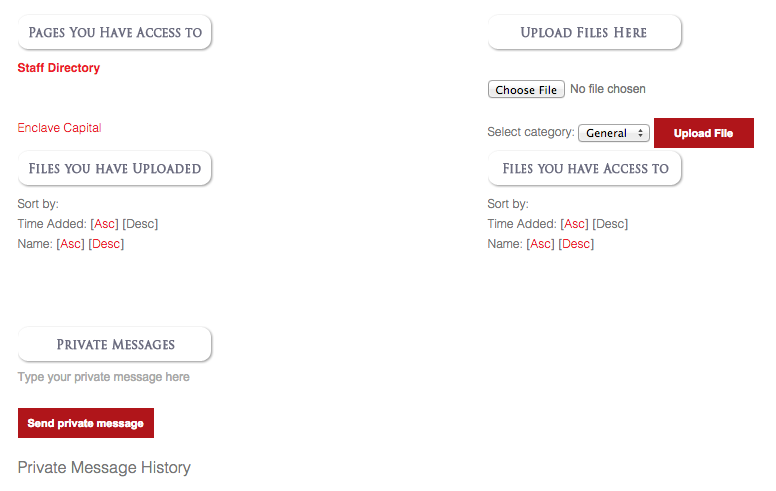 You can remove any of the codes to remove any of these 5 modules above from the hub page.
Note that anyone with access to this page can view, upload, and share anything on this page by default.
---
← How do I configure the document sharing area for clients?